Preterm brain injury cord blood stem cell study
Preterm brain injury cord blood stem cell study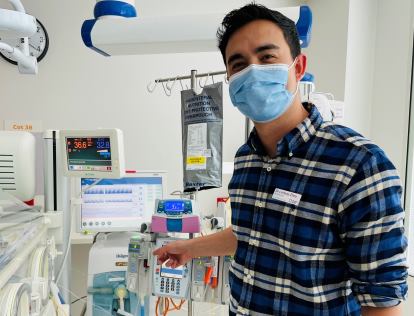 A PhD student at Monash University in Melbourne has been awarded the 2021 European Society for Paediatric Research Young Investigator Start Up Grant of 10,000 Euro for research on cord blood stem cell treatment for newborns with brain injury.
Dr Lindsay Zhou is investigating the use of the stem cells as a treatment for preterm brain injury. This includes a world-first clinical trial of autologous cord blood-derived stem cells in extremely preterm infants
The long-term goals of Dr Zhou's work are to develop a potential cell therapy for the injured neonatal brain, and to reduce neuro-disability in survivors of extreme prematurity.
Read more about the project here;