Cord blood saves baby after drowning

Summer is fast approaching… and sadly, drowning remains one of the leading causes of death for children. But one family's decision to bank their daughters cord blood at birth gave her a second chance after drowning.
After falling into her family swimming pool Sparrow Morris was without oxygen for 45 minutes, the outlook for one year old Sparrow Morris was bleak.
Sparrow suffered severe brain damage – which left her functioning at the level of a 3 month old. Tonya Morris, her mother, said Sparrow wasn't able to sit or speak and was in a vegetative state.
Here in New Zealand, drowning remains the 3rd highest cause of death – after road accidents and falls.
And, according to Water Safety New Zealand, for every actual drowning there are another eight near fatal drowning incidents.
Drowning affects all New Zealanders regardless of age, ethnicity, gender or social economic background.
But because Sparrows parents had banked her cord blood at her birth. She was re-infused with these precious stem cells.
Just days after the treatment her mother said Sparrow began speaking again.
Tonya said cord blood has saved her daughters life.
By banking your baby's cord blood stem cells with CordBank you could give your child a second chance at life.
The only time cord blood can be collected is right at birth. So make sure you don't miss this once in a lifetime opportunity by requesting a free information kit with Cordbank.
---
To view video about Sparrow, click on the image below.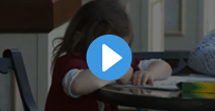 If you have any questions please feel free to call us
0800 CORDBANK or +64 9 302 9511