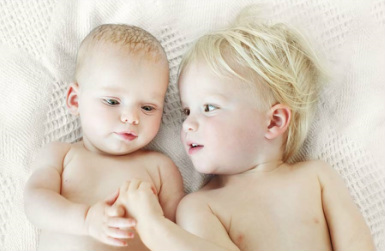 If you're expecting another baby, we have a special welcome gift for you both.
All you need to do is register by 30 September 2015 and you'll get the first year of cord blood storage for free.
You'll get peace of mind knowing you're ready for the arrival of your new baby and save $225.00 as well.
When you complete your registration,  enter September Issue in the promotional code and you're all done.
We'll courier your CordBank Collection Kit out to you straight away so it'll be there in time for the arrival of your new baby (whether they come early or right on time!). Turns out that 80% of babies arrive 2 to 4 weeks before their due date.
 Terms and conditions
1. This offer is for 1 year of free storage worth $225.00.
2. You will need to have completed and submitted the registration for your baby including payment by midnight on Wednesday 30 September to be eligible for this offer.
3. This offer cannot be used in conjunction with any other offer, is not transferable or redeemable for cash.
4. CordBank will not be responsible for failure of your registration to qualify for entry, whether or not as a consequence of incomplete or misdirected registration, including as a consequence of internet or other technical difficulties.
5. Applicants must mention "September Issue" in the promotional code field when registering to redeem this offer.
6. All personal information that you provide will be held by CordBank and will be used for the purposes of conducting the promotion and to notify you of information related to CordBank and the services that it provides that it considers may be of interest to you. You may access any personal information that CordBank holds about you by contacting CordBank at any time.