Groundbreaking diabetes clinical trial launches in Sydney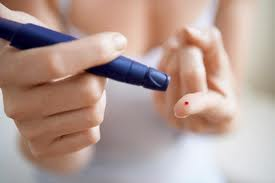 A new Australian study will examine whether umbilical cord blood could prevent or delay Type 1 diabetes in high risk children.
The study, announced at the end of last year, will focus on children aged one to 12 years who have a close relative with Type 1 diabetes and access to their own stored cord blood.
Researchers from The Children's Hospital at Westmead in Sydney will investigate whether cord blood can prevent the destruction of insulin-producing cells in the pancreas, caused by an autoimmune process.
"Type 1 diabetes is an extremely challenging condition so we are very excited at the prospect of assessing the potential role for cord blood, notably its safety and practicality, in preventing the onset of this disease," said Associate Professor Maria Craig from the hospital's Institute of Endocrinology and Diabetes. "We believe that regulatory T cells, found in cord blood, can actually stop this immune destruction in the pancreas and protect the child from developing diabetes."
If you have a family history of diabetes and would be interested in taking part in this trial please email us the following information:
Your name
Child's name
Child's date of birth
CK number (CK5014)
Details of the family member with Diabetes