NZ Cord Blood Foundation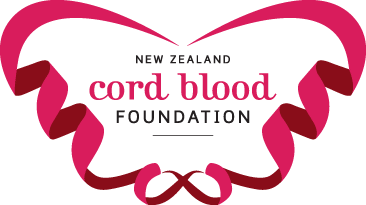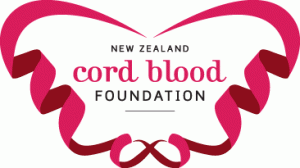 The New Zealand Cord Blood Foundation is a not-for-profit organisation established in 2010, to help raise awareness of cord blood therapies and scientific advances – as well as making grants to families seeking treatment with their own cord blood.
In addition, the Foundation has a Families In Need programme to enable families with limited means to store the blood of children who may be at risk of certain diseases.
CordBank identified the need for the Families In Need programme as the result of cases brought to their attention by Lead Maternity Carers (LMCs).
One such case involved a woman about to give birth whose son had died aged 10 of Ewing Sarcoma. The clinical team at the Oncology clinic had informed her that if she had stored his cord blood it might have helped him survive. The family were financially unable to consider the option of cord blood collection for his sibling. As a result their LMC, based in Nelson, appealed to CordBank to fund the collection.
In a second case, a woman had three children one of whom had pure red cell aplasia. Her LMC also applied to CordBank for assistance in collecting the new baby's cord blood.
Families supported by CordBank are very appreciative of the assistance provided, without which they are left not knowing what the future holds:
Mrs M is very grateful for CordBank's help with this. We will fill in the paperwork tomorrow and fax it back the same day." Lead Maternity Carer, Nelson.
If you know of families that could benefit from the Cord Blood Foundation's assistance, please email [email protected] for further information.
Support for Families In Need – Cystic Fibrosis
CordBank has also collected and is storing at no cost to the families, seven units of cord blood for families where one child has cystic fibrosis. This was the result of an agreement reached with the Cystic Fibrosis Foundation of New Zealand (CFANZ) in 2010, that CordBank would provide processing and storage of cord blood to certain children in New Zealand who have siblings affected by cystic fibrosis.
The CFANZ is working with Professor Bob Williamson at Monash University in Australia. Professor Williamson's research is investigation the use of sibling cord blood to treat the sibling with cystic fibrosis. This sponsorship is worth approximately $50,000 to the families involved.
The use of cord blood has increased internationally substantially over the past decade. Access to banked cord blood opens up medical opportunities for patients who need stem cell therapy, because cord blood does not have to be matched as precisely as stem cells from adult donors. A bone marrow transplant requires a patient donor match of 6 out of 6 or 100%, whereas studies find that cord blood is just as successful with a patient-donor match of 4 out of 6 or 67%.
Cord blood stem cells transplants, both autologous and allogeneic, are ground breaking therapies for a variety of conditions, including certain types of cancers and brain injuries. Stem cell therapies are also rapidly evolving, particularly in the area of regenerative medicine.
A number of clinical trials are already underway using cord blood including Type I Diabetes, brain injury and Cerebral Palsy. Current research shows that autologous cord blood may play a part in the treatment of many other diseases and degenerative conditions including, Stroke, Alzheimer's disease, Parkinson's Disease, spinal cord injury, lung disease, liver disease.
Key areas of involvement
The Foundation provides support in the areas of:
 Collection & storage of cord blood
 Treatment & associated costs
 An advocate to assist the family and provide support