Fresh hope cord blood can ace liver disease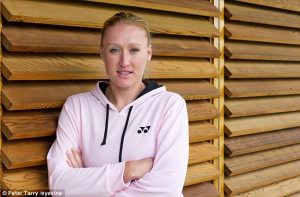 ​Umbilical cord blood stem cells are to be used in a new treatment for the liver disease that claimed the life of a top British tennis star
Elena Baltacha, a former British number one was just 30 when she lost a decade-long battle with liver disease called primary sclerosing cholangitis (PCS).
It's a disease of the ducts that channel bile secreted from liver cells into the intestines. Over time they become inflamed, scarred and narrowed, and finally obstructed, ultimately leading to liver failure.
People who get PSC are frequently young patients in the prime of their lives, and even children. There is no cure and drugs can help reduce symptoms. The only option is a liver transplant.
Prof Hirschfield and his team who are leading the treatment study believe it's a "faulty immune response" that causes the inflammation.
"We know from laboratory trials that stem cells can reduce the inflammation that causes the ducts to become scarred and narrowed and blocked. We like to think that we can prevent patients going into liver failure, and that stem cells can manage the disease where other treatments fail to work.'
More than 300 people a year are diagnosed with the condition.
'We hope that stem cells will be a breakthrough in this horrible disease" said Prof Hirschfield.
'Elena Baltacha was brave to talk about her illness and carry on playing tennis at the highest possible level.
'We hope this stem-cell trial will prevent the loss of more young lives" he said.